Workshops
Cooking & artisan workshops
at my home in Wiltshire.
Come and join me!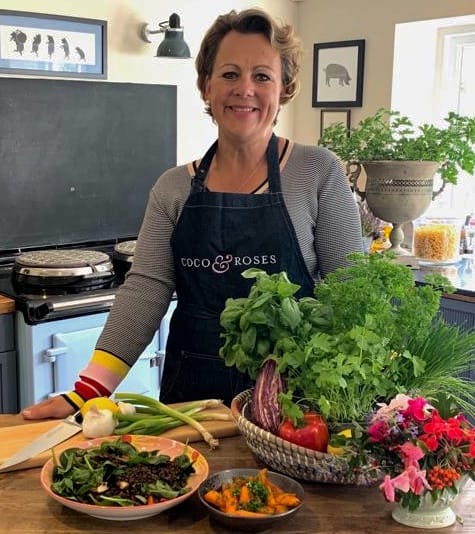 SADLY ALL MY WORKSHOPS ARE CANCELLED FOR THE FORSEEABLE FUTURE .... I'M SHARING RECIPES & TIPS IN MY BLOGS - SO DO READ THESE & KEEP IN TOUCH.  HOPE TO BE BACK UP AND RUNNING VERY SOON..... along with the rest of the Country!  Take care Cx
I host regular cooking demos around my kitchen tables and artisan workshops.  I am based just outside Devizes in Wiltshire and share my ideas, tips & recipes.  Groups are usually no larger than 8 guests and my gatherings are fun, informal and friendly.
I also co-host artisian workshops with expert teachers, offering a truly hands-on experience to learn and enjoy new skills and ideas.
Welcome tea/coffee/soft drinks are included as well homemade cakes, lunch and light refreshments - as detailed in the individual listings.
"…… I really enjoyed myself today.  It was a treat to be sitting around your kitchen table in your lovely home.  I came away feeling that I could conquer weekend suppers with ease – the company was fun, friendly and collaborative and I felt we could have stayed for hours!  I can't wait to sign up for the next one…… Sarah, Wiltshire "
"Today was fab, thank you so much! Really fun & I learnt so much – you have inspired me!"
"Fantastic Cooking Demo!"
Fantastic cooking demo! Caroline is really good at explaining her delicious recipes, while giving lots of useful cooking and serving tips.
I have already tried most the recipes and repeated them because they are easy, very tasty and the results look beautiful and appealing, as well. So perfect for entertaining.
Thank you. I will be back!
Agnes, Bath
"…giving you the confidence to feel you can!"
I recently attended one of Caroline's cooking days and am a regular follower of her postings. I love her informal, yet professional presenting style. Sitting comfortably round her kitchen table really makes you feel at home. Her food suggestions are also really different and interesting and the tips are so helpful. I will definitely do the recipes again. She is great at giving you the confidence to feel you can!
You are warmly welcomed into her home from arrival and also not patronised in anyway which is appreciated!!
I can't recommend her days highly enough – fun, informal, friendly and with the added bonus of being fed! What's not to like?!
A great day out with friends; sign up now before there's a long waiting list!
Julia, Wiltshire